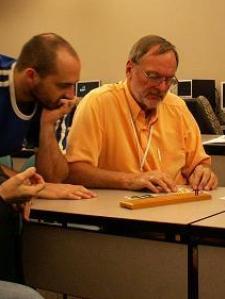 Kenneth S. answered • 12/07/17
Expert Help in Algebra/Trig/(Pre)calculus to Guarantee Success in 2018
For standard form, rearrange the terms in descending order, i.e. squared/linear/constant term.
Vertex is at x = -b/(2a).
The y intercept is (0,c) where c = 1 in this case.
The x intercepts are the zeros, and they can be found (if they exist) using the quadratic formula.
The vertex point will be the maximum since this parabola opens downwardly. Thee is no minimum!
Learn this stuff!