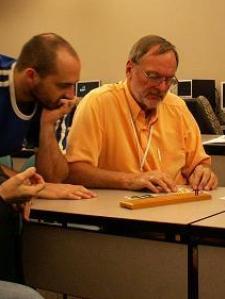 Kenneth S. answered • 11/28/17
Calculus will seem easy if you have the right tutor!
if n=1, the graph is a st line and has no inflection
if n=2, the parabola has no inflection point (f" is never zero); concavity is upward everywhere
if n=3, the cubic has an inflection point at the origin.
f" = n(n-1)xn -2
In general, f" = 0 if n=1 but there is no inflection point because slope is constant everywhere.
When n is > 1, the concavity is downward at the left of the origin and positive to the right of the origin and zero when x = 0 so then there's inflection there. But if n is even, inflection does not occur because f" will always be positive.
NOTE: Michael J's answer should exclude n = 1, but is correct for odd n> 2.