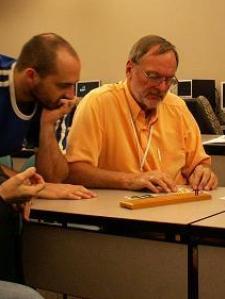 Kenneth S. answered • 11/03/17
Algebra II EXPERT will help you survive & prosper
f(X)= a(x+4)[x-(-1+2i)][x-(-1-2i)]
multiply out the two expressions (after simplifying them) enclosed in square brackets; this gives you the irreducible quadratic factor, then multiply that by (x+4). you now have the cubic, with a leading a factored out.
so use the given statement f(-6) = 1 to resolve what a is.
This will get you where you need to go. The top line of my reply here uses the fact that complex roots occur in conjugate pairs.