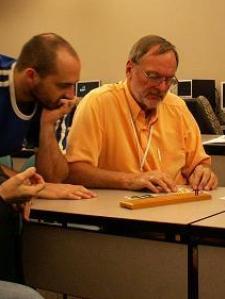 Kenneth S. answered • 07/25/17
Expert Help in Algebra/Trig/(Pre)calculus to Guarantee Success in 2018
The domain of g(f(x)) must use input f(x) values that belong to the g-domain, namely 3, 7 or 20.
The only f(x) value that is an output agreeing with this list is 3, which traces back to f(12)=3.
Therefore the domain of gΟf is just 12.

The range is g(f(12)) = g(3) = -9, only.