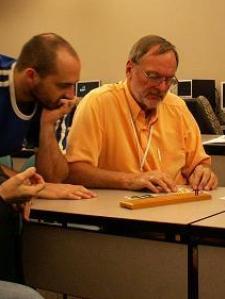 Kenneth S. answered • 05/30/17
I unveil the mysteries and secrets of trigonometry & you'll love it.
The mere act of attempting to draw these triangles reveals that the first one has the larger area. Begin with the base, 12 ft in length. Now connect the other two sides to opposite ends of this base and wiggle them so that they intersect at a point above the base. It must be obvious that the first set of sides is the greater.
As for computing areas, the best (easiest) way of computing areas would be to use Heron's formula.