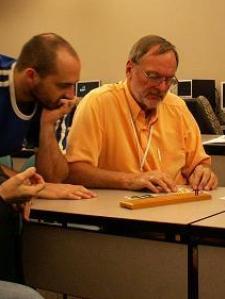 Kenneth S. answered • 11/04/16
Expert Help in Algebra/Trig/(Pre)calculus to Guarantee Success in 2018
Let us assume that a, b, c and d are all Real constants.
Then this polynomial is of degree five, so there are five zeros in the Complex Number set (which contains all reals as a subset).
The first conclusion is that there must be at least one Real root (because degree is 5 and if complex zeros occur, they occur in conjugate pairs).
Then there are four other zeros (roots). This means that there could be one pair of Complex roots (a conjugate pair), and in that case two other Real roots, or
there could be two pairs of conjugate pairs of Complex roots(i.e. four complex roots), or
there are just four more Real roots.
That covers all possibilities.