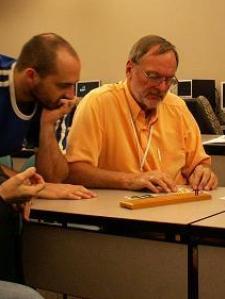 Kenneth S. answered • 06/23/16
Expert Help in Algebra/Trig/(Pre)calculus to Guarantee Success in 2018
sarah, this identity requires similar work to the other one that you submitted & I just answered.
replace csc x by reciprocal of sin x; replace sec x by reciprocal of cos x.
Then left hand side becomes RECIPROCAL of sinx cosx, i.e. reciprocal of ½sin2x and that's equivalent to the right hand side, as I hope you will see.