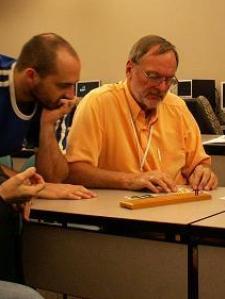 Kenneth S. answered • 03/27/16
Calculus will seem easy if you have the right tutor!
Rewrite the given fact as dV = sqrt(1+2t)dt; they want a volume so let's do this definite integral for t = 0 up to t = 5:
∫sqrt(1+2t)dt = 14.53 cubic feet (using calculator to evaluate the def. integral.