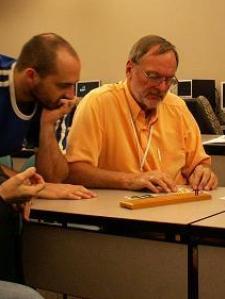 Kenneth S. answered • 03/22/16
Expert Help in Algebra/Trig/(Pre)calculus to Guarantee Success in 2018
Relatively easy. Let's work on the left side, only.
Factor out sin2x: sin2x(1-sin2x) = sin2xcos2x = cos2x(1-cos2x) = cos2x - cos4x...and this latter equivalent is identical to the right side, so it's done (verified).
Note that I made liberal use of the commutative multiplication property and of the basic Pythagorean identity.