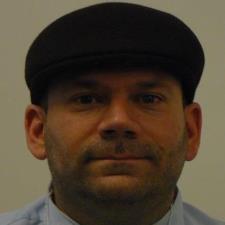 Patrick B. answered • 07/29/19
Math and computer tutor/teacher
Do they intend to use the database at all?
Sounds like they are only interested in using the flat text files...
Perhaps you can try to present your argument like this:
THE CURRENT SYSTEM (their way) using flat files
(1)
Flat file that contains the latest and greatest transaction shall have the field columns as a minimum:
cust id # ,order # ,order dateTime , and possibly some other redundant data from customer and order tables. Note that any redundant info kept requires consistency maintenance as normalization is in danger
for every redundant column kept
(2) must sequentially process the records linear search style to find the customer id# in question
(3) On new order, the linear process must be done again so as to update the customer's current order
and the old record must be appended to the history file. If the history file is sorted in any way, then
those records must be loaded into memory and sorted again, perhaps via 1-pass insertion sort as
only one record needs to be added.
so your fetch is order O(n) and your updates are also Order O(n) best case <-- 1 pass insertion sort
but don't count on the best
OPTION 2: historical database kept, with flat file containing only the customer ids and the
latest and greatest order #
(1) Flat file containing the latest and greatest orders contain only two field columns:
the customer id# and the order # of the latest order. Since these field columns contain
no redundant info, there is nothing to worry about consistency, assuming the database is
normalized
(2) still must linear search the records for the customer id #, but the order # can be updated
on the fly and the file rewritten as you are only changing 1 records. LInear operation
(3) the new order is added to the historical database and an flat file is updated per step (2)
the fetch operation is O(n)
OPTION 3 ( your way) : One single transaction data table with no flat files involved
You must design a query to retrieve the latest and greatest order record probably
using a JOIN or nested query
something like this:
SELECT * from ORDER
JOIN (SELECT order id#, MAX( order_date ) date
FROM ORDER
GROUP BY customerID
) x ON ( CUSTOMER.customerID = ORDER.customerID AND customer.customerid = order.customerID )