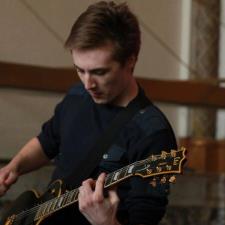 Nicholas C. answered • 06/26/19
Berklee College of Music Grad for Music and ESL Tutoring!
If I am understanding your question correctly, my answer would be that "intervals" are used as the measurement between notes. Though chords are just two or more notes played simultaneously, we can still use intervals to measure the "space" in between the root notes in a chord.
The interval between C and A would be a major 6th.
C Major Scale: C D E F G A B (C)
Major Scale Intervals: root, major 2nd, major 3rd, perfect 4th, perfect 5th, major 6th, major 7th, (octave)
C is the root, D is major 2nd, E is major 3rd, F is perfect 4th, G is perfect 5th, A is major 6th, B is major 7th.
While you can determine the intervals of every note between two chords, I feel that to answer your question that would be unnecessary as the interval between just the root notes is usually satisfactory.
Hope that helps!