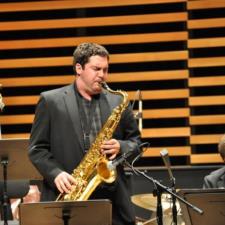 Caleb M. answered • 12/16/19
Master's in Jazz Composition w/15+ years of pro music experience
Hey there,
Man, computers and "sounding good" haven't always been the best of pals. Playing a C7(#9b13) on a keyboard sounds a lot better than on a computer, so the concept of "sounding good" is difficult for an algorithm to pick up on. As humans, to figure out what chord we should use next we have a few tools we can use to figure out which next chord we should use.
Melody
Bassline
Counterpoints
and Repeated Notes
All of those things can affect which chord should be the next one. As a composer, all of those things should effect how you are to score your music.
There are some basics to writing chords for music though. Mostly, it goes...
Tonic -- Subdominant -- Dominant -- Tonic (or minor)
Even in the most ludicrous, modern, atonal music, composer often follow this formula. Oftentimes, this creates a lot of conventions, which I would be happy to share with you ( I - IV - V - 1, ii - V7 - I, vi - V - I, ii7(b5) - V7(b9) - imin7, ect...), but each of those has a different "personality" to them. My suggestion is try them out in different keys to figure which progression you enjoy the most with the music that you are creating. Just because one progession works well in one song does not automatically mean it'll work in yours.
Alright man, hope that helps!