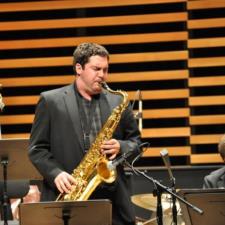 Caleb M. answered • 12/16/19
Master's in Jazz Composition w/15+ years of pro music experience
Hello there!
Musical ideas are fleeting things! What I would do (if you don't have a music software) is simply write them down using your own words. Write the style, the mood, maybe some working titles, and maybe what the "vibe" of the melody sounds like. For example:
Medium fast swing tune
Saxophone section feature
Shout Chorus
Fun, 1930s big band sound with some modern touches
Plenty of hits
Give the trumpets a break!
Title: Jumpin at the Club, The Sax Dude, Embarcadero Dinero, That's One For Doug
The more little details you can put into your outline the better. Hope that helps and good luck!