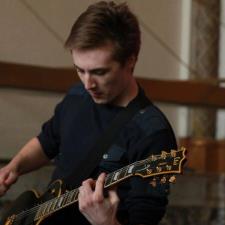 Nicholas C. answered • 06/28/19
Berklee College of Music Grad for Music and ESL Tutoring!
Hi, I think I can help answer your question.
These added notes (9, 11, 13, etc.,) are actually called "tensions" so yes you are right in that they are used to build tension. While a 7 in still within our scale, an argument could be made that a 7 is a kind of tension, but because they are so much more commonly used, seventh chords are kind of in their own category. That being said, I would say that the way these tensions are used (what type of chord progression, key, octave) would be more important as to how much dissonance/tension they are building rather than just which tension specifically is being used. Remember you can have more than one tension in a chord as well which is sure to change the overall sound and dissonance/tension.
Also, keep in mind that the scale degrees for tensions are just the same scale degrees in a scale but an octave, or 7 steps, up. 9=2nd note in scale 11=4th note in scale and 13=6th note in scale. A perfect 4th is called a perfect 4th because it is one of the most consonant intervals. So logically an 11 chord (such as Cmajor11) should be the extended chord with the least amount of dissonance/tension, but when you actually play it, it may not sound that way compared to other extended chords in the scale. This is the kind of stuff music theory so interesting to me!
Hope that helps!
-Nic