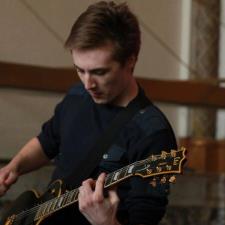 Nicholas C. answered • 06/30/19
Berklee College of Music Grad for Music and ESL Tutoring!
Hi there, I think I can help answer your question. If I'm not mistaken, the system of notation (A A#/Bb B C, etc.,) was widely used before equally tempered tuning came into standard practice. This is why the system of notation did not change. And while I see why you would think a different system might be more logical, it was easier for musicians to continue using the same system. Additionally, using a "N1..N12" system could be problematic as Arabic numerals are already used widely within music to organize scale degrees, time signatures, etc., so I would argue that the "letter system" is actually quite beneficial in terms of being clear and efficient.
Hope that helps!
-Nic