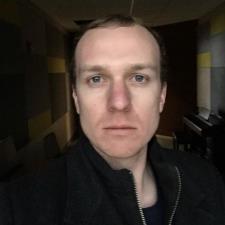 Arthur E. answered • 04/12/19
National Geographic Education Coordinator
Live Gold Prices | Gold News | Gold Market Insights | KITCO One thing that really got me interested in chemistry was gold, silver, and other precious metals. This site provides ways to buy, sell, and learn about these metals.
The Photographic Periodic Table of the Elements The creator of this site has won multiple awards for his periodic table and the books he has wrote. This site has amazing stories about each element, awesome pictures of samples of each, and has the most beautiful periodic table of elements by far.
Dynamic Periodic Table This site has by far the most useful, important, accurate, and descriptive information about every element on the periodic table. I used it a lot for my chemistry degree, and I still use it frequently for fun!
American Chemical Society You certainly cannot call yourself a chemist in America if you don't know anything about the American Chemical Society. It has tons of fun chemistry news!
International Union of Pure and Applied Chemistry If you're ready to go international, the IUPAC is the official leader in chemistry. This is where elements are named, Geneva convention chemicals are banned, and the forefront of leading chemistry innovation happens.
Chemistry Through the Ages | Udemy Udemy is the latest and greatest in online education, and there is a fun chemistry class called "Chemistry through the Ages" on it. It documents from caveman times how people did chemistry, how they improved through ancient times, through the middle ages, and even into the modern era. It's a course that every chemist should take, and it shows all the fun parts of how chemistry impacted history!
RCSB PDB: Homepage If you're at all interested in biochemistry, this is the site for you. It is the Protein Data Bank, the documentation of every single protein that exists in every cell of every organism we know of. It shares fun facts about structural biology, antibiotics, and allows you to see 3D images of proteins.
The elements, in haiku This fun little site shows each element on the periodic table, and includes a haiku about each one! Here's a sample from Cobalt:
Traded from Prussia
A blue more precious than gold,
For a Chinese vase
Science360 - Video Library As with any science, chemistry is not highly practical unless applied sometimes with other sciences. Science 360 is both a website and iPad app that has all sorts of cutting edge science videos and photos. It is the documentation of all science projects that have been funded by the National Science Foundation, and it is really interesting!

National Center for Biotechnology Information This is the premier source of biochemical information in the USA. It has free textbooks, browsable data sheets, and all sorts of other important information for biology and biochemistry.