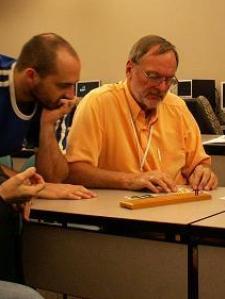 Kenneth S. answered • 05/13/18
Expert Help in Algebra/Trig/(Pre)calculus to Guarantee Success in 2018
Raising a binomial to the tenth power will always produce eleven terms.
You ought to have parenthesized the binomial before typing the final exponentiation.
How this is done is presented in your textbook. You have to know about Binomial Coefficients (Pascal's triangle will help).
Typing and simplifying all of the terms is no easy task on the WyzAnt platform, so you really ought to just consult your textbook's examples, carefully, and you'll catch on. Do it using paper and pencil.