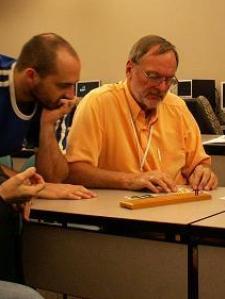 Kenneth S. answered • 11/29/17
Expert Help in Algebra/Trig/(Pre)calculus to Guarantee Success in 2018
Are you familiar with LONG DIVISION on paper?
Are you familiar with the use of a calculator?
Your quotient will contain a decimal part, namely .3333...; this means a remainder of one which contributes 1/3 as the fractional part of the mixed number answer.
Frankly, it's now up to you to do this. A parent or older sibling or fellow student can help.
You could also Google Long Division!