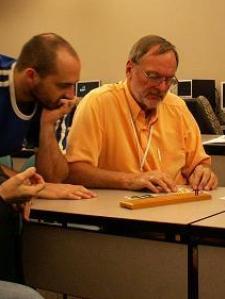 Kenneth S. answered • 11/08/17
Algebra II EXPERT will help you survive & prosper
Suggestion: DRAW THIS TRIANGLE and LABEL all the facts that you know about it.
The altitude (height) creates 2 right ∇s; in each one the hypotenuse is 14-x, x is the base, and the altitude (other leg) is 7√2 (Verify this by adding two sides, 14-x each, plus the base, 2x, of the i
sosceles triangle
to get perimeter = 28.
Now apply the Pythagorean Theorem to
one of the
two rt. triangles; thus you will solve for x.
Then the area of the isosceles triangle is ½(2x)(7√2. Note: √98 = 7√2.