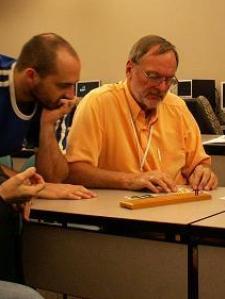 Kenneth S. answered • 09/07/17
Expert Help in Algebra/Trig/(Pre)calculus to Guarantee Success in 2018
It appears that all you have to do is replace(substitute) the letters x and y with numbers that are given to you.
"PLUG AND CHUG!"
I'll do one for you and then you can do the other: 7x+8y if x=7 and y=8 means
7(7) + 8(8) = 49 + 64 = 113.