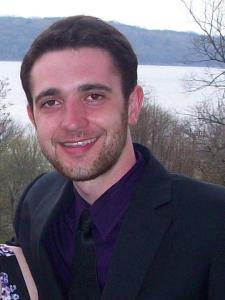 Dom V. answered • 09/18/18
Cornell Engineering grad specializing in advanced math subjects
First step is to integrate:
dA/A = k dt
ln(A) = kt + C1
A(t) = C0ekt
At t=0, we have the initial amount of the substance. Call this amount A0.
A(0) = A0 = C0e0 = C0, so we know that our constant of integration is simply the initial amount: A(t) = A0ekt.
Next we use the second bit of information given in the problem. At t=10 years, we've lost 20% of the starting amount, which leaves 0.8A0 behind:
A(10) = 0.8A0 = A0e10k. Now we can solve for k.
10k = ln(0.8)
k= (1/10)*ln(0.8).
Finally, we can solve for half life T. At t=T, half the starting amount will remain, A(T)=0.5A0:
0.5 A0 = A0ekT
kT = ln(0.5)
T = ln(0.5)/k = 10 ln(0.5)/ln(0.8)