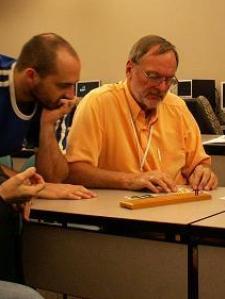 Kenneth S. answered • 02/20/18
Expert Help in Algebra/Trig/(Pre)calculus to Guarantee Success in 2018
(i) of the ten letters, three letters occur twice, so the # distinguishable permutations is not 10!, but 10! divided by [2!2!2!].
(ii) a particular boy might be 'paired up' with 8 different possible girls.
The next of 8 possible boys might be paired up with 8 diff. girls,
...altogether, 8 times 8 = 64 possible pairings of mixed genders.