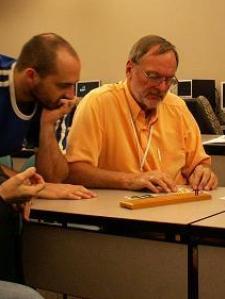 Kenneth S. answered • 01/31/18
Expert Help in Algebra/Trig/(Pre)calculus to Guarantee Success in 2018
there is one given real root, -8, so x+8 is a factor.
There are two complex zeros, so (x-(5-i)) and (x-(5+i)) are also factors [complex conjugate pair of zeros].
p(x) = (x+8)(x-5-i)(x-5+i) = 0
p(x) = (x+8)(x2 -10x +26) = 0.
I will let you get the final result, a cubic polynomial.