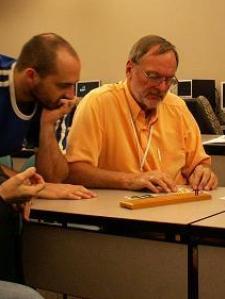 Kenneth S. answered • 01/09/18
Expert Help in Algebra/Trig/(Pre)calculus to Guarantee Success in 2018
You could benefit by learning the use of standard English (complete sentences, for example) in stating a problem.
Ibelieve that you are attempting to represent the components of a fruit juice mix having these proportions:
x units of apple juice
4x units of orange juice
2x units of pineapple juice.
The total is 7x, and the units are ounces (oz).
7x = 28 so x = 4; answers are
4 oz of apple juice
16 oz of orange juice
8 oz of pineapple juice.
Suggested improvements on problem statement: there is 4 times as much o.j. as apple juice;
there is half as much pineapple juice
as
orange juice. [
as
, not THAN]