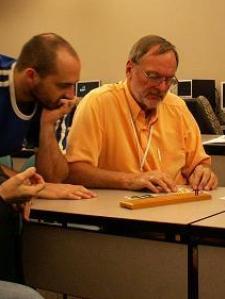 Kenneth S. answered • 12/17/17
Expert Help in Algebra/Trig/(Pre)calculus to Guarantee Success in 2018
Based on the information provided, you should use the Point Slope form, initially. That's very straightforward:
y-2 = 10(x-6).
Next, DISTRIBUTE. Then, do whatever is necessary to put both the x and y terms together on one side (by adding the opposite of the x term to both sides).
Result: something like
Ax + By = C, with A > 0 ... Standard form.