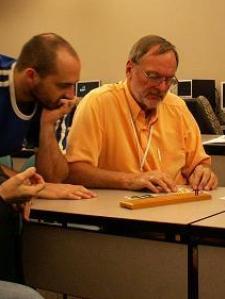 Kenneth S. answered • 09/02/17
Expert Help in Algebra/Trig/(Pre)calculus to Guarantee Success in 2018
The region is bounded by two inequalities and is also limited to the first quadrant.
Draw boundary lines ALL as ----- lines (including x & y axes).
Other than the axes, your boundary lines are x=5 (----) and y=4 (----).
Shade the region below y=4 and to the left of x=5, within the first quadrant.