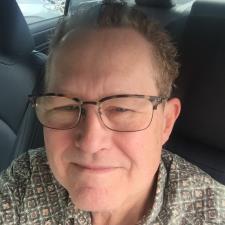 Bob A. answered • 07/12/14
20 Years Making Science and Maths Understandable and Interesting!
You are right for # 1 metals are not generally brittle.
For # 3 a is right, b can't be because it is the opposite of a,
and it can't be c because refraction happens when light goes through a transparent (or maybe translucent) material. Light reflects off of surfase that is irregular, like a wall, or a sandblasted (frosted) glass.
You are wrong for #2. It is not b. Carbon is Carbon, and has the same chemical properties.
It is not c. Carbon 12 is the most abundant carbon.
99% is 12C, 1% is 13C, and 14C is in trace amounts.
Carbon 14 dates bones, etc. mostly organic materials.
Carbon dating uses radiocarbon, or 14C, a radioactive isotope of carbon.
Carbon 14 is constantly made in the atmosphere4 by cosmic rays.
The resulting radioactive carbon dioxide is incorporated into substances.
As the carbon 14 decays to 12 the amount of carbon 14 vs 12 changes.
The function for decay of carbon 14 to 12 is a well known function.
So by checking the amount of carbon 14 in an item its age can be determined.
Carbon dating uses radiocarbon, or 14C, a radioactive isotope of carbon.
The problem is Carbon 14 is used to date Organic items not rocks. The items have to be carbon based like all LIVING things here on earth. 14C gets into plants form the carbon in CO2 during photosynthesis, then animals eat plants and each other, die and the bones in the earth or plant debris can be dated. Carbon 14 doesn't really get into rocks so you don't date the rocks as far as I know - you date the organic material around the rocks - as far as I know.
Carbon 12, 13, and 14 do have some different properties but they are physical properties, the chemical properties are the same. Carbon 12 is a stable isotope and 14 is radioactive. YUP you have radioactive carbon in your body and get more ad more every time you eat something - hehe. The other difference id carbon 14 is about 20% heavier that 12.
I'd have to go with (a) dates rocks - although I don't really think that is really right. But I might be wrong, I am not a carbon dating expert, maybe you can date rocks.