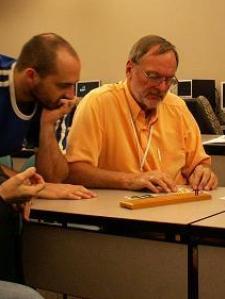 Kenneth S. answered • 07/15/17
Expert Help in Algebra/Trig/(Pre)calculus to Guarantee Success in 2018
You need to find the side lengths, using the distance formula.
The perimeter of the figure is the sum of PQ + QR + RS + SP.
If all four of these quantities have the same value, it could be a square.
Further (complete proof) of the squareness would be that the two diagonals are equal: Is QS = PR?
Other attributes follow (but the above is sufficient), namely the four angles of the quadrilateral are all rt. angles, the diagonals are mutually perpendicular and they bisect each other.