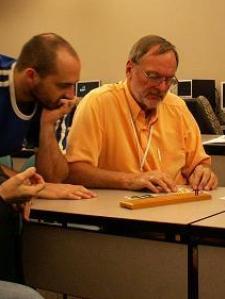 Kenneth S. answered • 07/13/17
Expert Help in Algebra/Trig/(Pre)calculus to Guarantee Success in 2018
The number of ways to have frozen yogurt combinations is 1 up to 18 flavors!
That 18C1 + 18C2 + 18C3 + ... + 18C17 + 18 C18 which (if you know the binomial theorem you'll understand this) equals exactly 218 - 1. Indeed a large number.
Now # of toppings, if any combination from NONE up to all 80 is possible, that equals exactly 280.
The product of these two numbers is the answer desired. Of course, it is not economically feasibble, so this is the theoretical maximum...very big, but a lot less than infinity, which I cannot begin to describe!