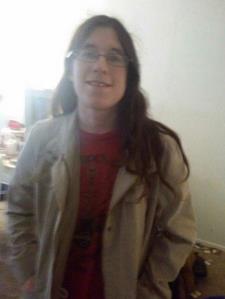 Ashley D. answered • 10/27/15
Experienced Tutor with Math Degree
First, put the equation in point-slope form, like this:
1) -4x-5y=-10
Adding 4x to each side...
2) -5y = -10 + 4x
Dividing both sides by -5 to get 'y' by itself...
3) y = 2 - 4/5x
Rearranging, to make it a little easier to look at...
4) y = -4/5x + 2
So, now you know that the slope of the line is -4/5, and the y-intercept is 2. On the y-axis, count up 2, and place a point at (0,2)
Now, since we know slope is "rise over run," and that lines with a negative slope are oriented to the left, count up 4 and left 5, and place a point there, at (-5, 6)
You can repeat that process as many times as you like, so you've got points at (-10, 10), (-15, 14), etc.
You can also go the opposite direction, counting down 4, right 5, so you've got points at (5, -2), (10, -6), etc.
Then just draw a line through the points you've plotted on the graph.