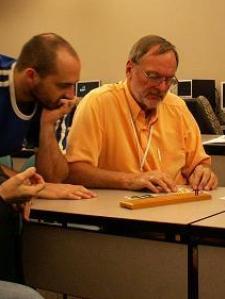 Kenneth S. answered • 03/09/17
Expert Help in Algebra/Trig/(Pre)calculus to Guarantee Success in 2018
I will assume that you intended this to be a rational algebraic function, but you CARELESSLY OMITTED PARENTHESES REQUIRED surrounding each of numerator & denominator.
By factoring, I get f(x) = 2(x-5)(x2+5x+25) ÷ (x-5)(x+3) so I note that 5 and -3 are excluded from the domain.
there's a hole where x=5; x = -3 is a vertical asymptote. Now the identical factors (x-5) may be cancelled.
To the right of x=-3, the function is always positive, over the domain; to the left of -3, the function is always negative.
(observe that the numerator of the simplified function is always positive)
The domain is all reals except -3 and 5; V.A. at -3, HOLE at 5.