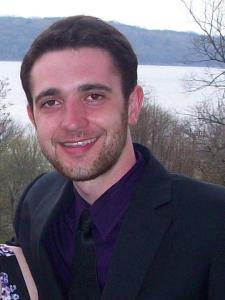 Dom V. answered • 09/16/16
Cornell Engineering grad specializing in advanced math subjects
This is an example of something called a transcendental equation, which cannot be solved by hand. It must be solved graphically, or else with an approach like an iterative method (e.g. Newton-Raphson).
Transcendental equations usually have the variable of interest appear both inside and outside of a transcendental function (transcendental functions are all the trig functions, inverse trig functions, exponential functions, and logarithmic functions, along with many others that come along later). Because we eliminate a transcendental function by applying its inverse (which is necessarily also a transcendental function), there's no effective way to isolate the "inside" variable without putting the "outside" variable back into a new function.
For example,
205 e0.005t = 280 + t There is a free t on the right, and a t trapped in the exponential on the left.
e0.005t = (280+t)/205
0.005t = ln(280+t) - ln(205) Take the logarithm of both sides to get the left-t out of the exponential, and we put the right-t into a logarithm. We can only go back and forth from this point.