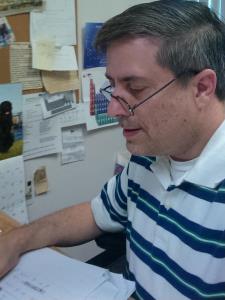 Scott M. answered • 06/10/15
Scott M, Ph.D., M.S.
I did some searching and this is indeed a difficult question. The conventional wisdom is that the solubility should decrease as you go down the table. But in looking for Ksp values, they're somewhat all over the place. Even the CRC gives the Ksp values of calcium oxalate and barium oxalate as almost the same. I think part of it is complicated by hydrated salts. For carbonate, which is an anion similar to oxalate, it definitely decreases as you go down the table. But oxalate is quite different in that unlike carbonate, it is a chelator.
The best answer is that it should go down with increasing period, but the data I've found doesn't support that 100%.