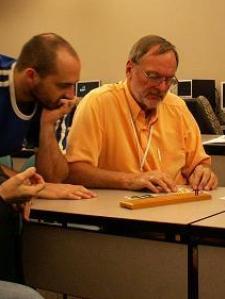 Kenneth S. answered • 12/18/17
Expert Help in Algebra/Trig/(Pre)calculus to Guarantee Success in 2018
the two vehicles are at (x,0) and (0,y) and the distance separating them is z = √(x2 + y2).
dz/dt = ½[x2+y2]-½(2x dx/dt + 2y dy/dt)
dx/dt is 30 & dy/dt is 18 and all you have to do is to evaluate dz/dt when x=1, y = 5.
You can take it from here.