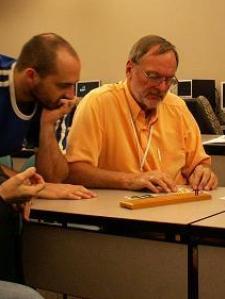 Kenneth S. answered • 11/23/16
Expert Help in Algebra/Trig/(Pre)calculus to Guarantee Success in 2018
If a < 0 then there are two sign changes, so there are two, or no, Real positive roots; if discriminant b2-4ac is positive, those are Real roots, otherwise a complex conjugate pair. There can be no negative Real roots if a < 0.
If a > 0, then there is only one sign change, so there is one real positive zero and therefore one Real negative zero.
Forget about "they" (vague antecedent) being 6.