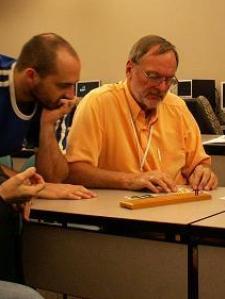 Kenneth S. answered • 09/02/17
Expert Help in Algebra/Trig/(Pre)calculus to Guarantee Success in 2018
First, I am wondering if, on these geometry problems, you are drawing the necessary figure and labeling its given parts.
Second, I detect an error...you call one of the angles O and Q at different times. Read, and review, and edit, before submitting!
The sum of all angles is 360 degrees, and also it equals 24x; therefore x = 15, so the acute angles are 75o and the obtuse angles are 105o.
You need to do these by yourself, and always to begin with the drawn & labeled figure. Then just apply the bits of knowledge that you are being taught.