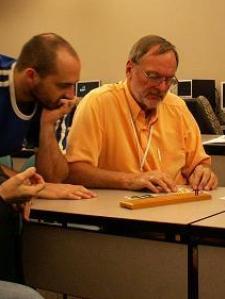 Kenneth S. answered • 07/26/17
Expert Help in Algebra/Trig/(Pre)calculus to Guarantee Success in 2018
Personal opinion based on 64 years of personal observation: the parties are broken, the voters are no longer informed thoughtful citizens, and ideology has ruined the U.S.A.
Evidence: observe the unending slinging about of labels: Libtard, snowflake, alt right. This is no substitute for POLITICAL PHILOSOPHY, debated articulately and fairly.
Other items of proof: the ghastly performance of the incumbent president; the pathetic raging in Congress to pass legislation designed only to destroy a health care system rather than to adjust it to make improvements for the greater good of the greatest number of people.