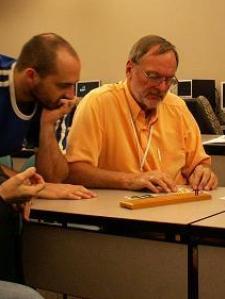 Kenneth S. answered • 11/26/16
Expert Help in Algebra/Trig/(Pre)calculus to Guarantee Success in 2018
The given cosecant value tells you that sine θ = 2/5 and the fact that tangent is negative places the angle θ in quadrant II, where sines are positive but cosines are negative.
cos θ must be -√21/5 using the Pythagorean identity.
From these facts you can easily finish the job.