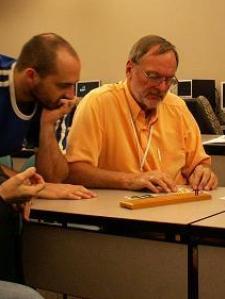 Kenneth S. answered • 03/14/18
Algebra II EXPERT will help you survive & prosper
First, let's do some analysis of the grammar used here.
Evidently you are referring to TWO NUMBERS, so the word number should be plural.
When you are dealing with exactly two numbers, one is HIGHER, the other LOWER.
(Highest & lowest refers to three or more in a set of numbers. Example: since I have one sibling, I am the older.)
Let the two numbers be a and b; then a+b=20 and a-b=12. This is an easily solved problem.
ADD THOSE TWO EQUATIONS; you get 2a = 32. The rest is obvious, right?