Trust the nation's largest network for tutors near Dahlonega
Trusted by more than
3 million students
65,000 expert tutors

in 300+ subjects
Find a great match with our
Good Fit Guarantee
Trusted by more than
3 million students
65,000 expert tutors

in 300+ subjects
Find a great match with our
Good Fit Guarantee
Featured by the nation's most respected news sources
Tutors from top universities
Meet 1:1 at home or nearby
Find the best local tutor in Dahlonega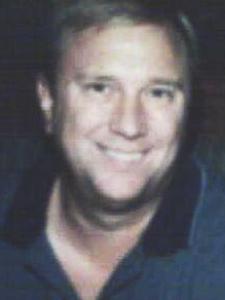 Near Dahlonega, GA
Tom - College Math Instructor and SAT/ACT Book Author
In addition to decades of business experience, I have over 20 years of experience teaching, tutoring, and coaching students from age 5 to adults primarily in the subjects of Math (including Algebra, Geometry, Trigonometry, and Statistics among... See Tom's full profile
In addition to decades of business experience, I have over 20 years of experience teaching, tutoring, and coaching students from age 5 to adults primarily in the subjects of Math (including Algebra, Geometry, Trigonometry, and Statistics among...See Tom's full profile
Amazing Math tutor!
We had recently moved to Georgia and our daughter was struggling with the dramatic change in the Math curriculum. After trying several options, this was our last resort. In a few short sessions, she went from a failing grade to ... read the full review - Angie, 6 lessons with Tom
How much for private tutoring lessons
Dahlonega Tutors Cost
$35 - 60 per hour

on average

What's a fair price for a private Dahlonega tutor? Dahlonega tutors using Wyzant are professional subject experts who set their own price based on their demand and skill.
Choose Your Tutor
Compare tutor costs. With a range of price options, there's a tutor for every budget.
No Upfront Fees
Sign up, search, and message with expert tutors free of charge.
No Costly Packages
Only pay for the time you need. Whether it's one lesson or seven, you decide what to spend.
Pay After Your Lesson
Get the help you need first. You'll only be charged after your lesson is complete.
Love Your Lesson Or It's Free
Your

first hour

with a new tutor is protected by Wyzant's

Good Fit Guarantee

. If you're not satisfied with your lesson, you don't pay. No questions asked.
Reported on by
leading news outlets
Find online tutors
Get help anytime! We only accept the best online tutors into our community. Get the help you need, right when you need it with the convenience of online lessons.