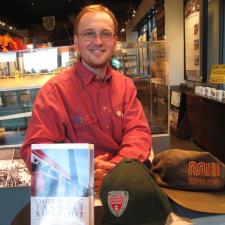 Hello Kika,
Here are a few suggestions as to what to look into when answering this question in further detail on your own (which I presume will be in the form of either an essay or research report?).
Consider different healthcare program proposals that different U.S. Presidents attempted to institute over the centuries at this point in time in American history. These Presidents include:
*44th President Barack Obama and Obamacare/The Affordable Care Act
*First Lady Betty Ford (38th President Gerald Ford's wife) and The Betty Ford Clinic
*40th President Ronald Reagan's cutting funding to mental health care services during his eight years in the White House
*First Lady Nancy Reagan (Ronald Reagan's wife) and her initiative to Just Say No! to drugs
*2016 and 2020 Democratic Presidential Candidate and current Vermont Senator Bernie Sanders and his firm believe in a national single-payer healthcare system to make healthcare an affordable human right for all American citizens
*37th President Richard Nixon's plan for a national health care plan as part of an ongoing effort to achieve health care reform in 1974
*42nd President Bill Clinton's proposed bill to create a "health care security card" for all Americans entitling them to medical treatment and preventative services, especially for pre-existing conditions
*32nd President Franklin Delano Roosevelt and First Lady Eleanor Roosevelt's proposal for universal health care, which was ultimately opposed by the American Medical Association on November 28, 1945
I would also suggest watching Michael Moore's movie Sicko (2007) comparing the history of American health care to the health care policies of other world countries (Canada, Cuba, France, and England).
Good luck with the writing and research! Let me know if you are interested in seeking my tutoring services for any further assistance.