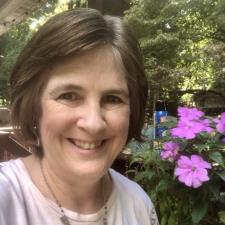 Linda C. answered • 02/03/15
Secondary Math Tutor
You need your periodic table for this, as well as Avogadro's Number of 6.022x10
23
, which represents 
one mole
of something (in this case, atoms).
The periodic table gives you 
atomic weight
.  Almost every periodic table will have this information on it somewhere.  The numbers you should see are:
Hydrogen (element #1) = 1.008 
Oxygen (element #8) = 16.00
These numbers are either in atomic mass units (amu), or in grams per mole of atoms.  This means that 1 MOLE of hydrogen atoms will weigh 1.008 grams.  That said, to find the mass of one ATOM, we need to convert from moles to atoms as follows:
1.008 grams/mole Hydrogen * (1 mole/6.022x1023 atoms) = 1.67 x 10-24 grams
16.00 grams/mole Oxygen * (1 mole/6.022x1023 atoms) = 2.66 x 10-23 grams
Any slight differences are due to the accuracy used for the atomic mass and/or Avogadro's Number.