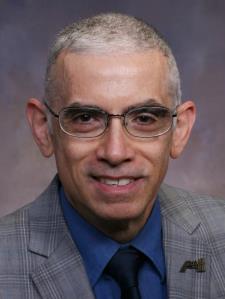 Arturo O. answered • 09/20/18
Experienced Physics Teacher for Physics Tutoring
h(t) = -16t2 + 90t
(a) This forum does not have graphing capability.
(b)
Maximum height occurs at the vertex of the height-vs.-time parabola, which is at
t = -90/[2(-16)] sec = ? sec
Evaluate h(t) at this value of t to get maximum height.
(c)
Set h(t) = 120, and get a quadratic equation. Solve the quadratic equation. The time above 120 is the time interval between the 2 solutions for t.
120 = -16t2 + 90t
-16t2 + 90t - 120 = 0
Using the quadratic formula, you should get
t = 2.17 and 3.45 sec. So it is above 120 ft between 2.17 and 3.45 sec.
(d)
Set
h(t) = 0
and solve the quadratic equation for t. You will get a negative and a positive solution. Since time starts at t = 0, the positive solution is the correct answer.