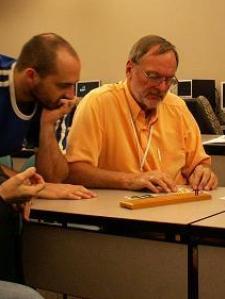 Kenneth S. answered • 04/07/18
Expert Help in Algebra/Trig/(Pre)calculus to Guarantee Success in 2018
Presumably you mean laptop (computer).
Assuming that all of your pay of $7.50 per hour could be used to accumulate $400, the equation
y = 7.5h tells you how much money (y) you earn in h hours.
If you substitute y = 400, you'll be able to solve for h, the time required to save up $400.
But of course other hard reality facts might alter this, such as paying bills, taxes, food, rent, transportation, etc.