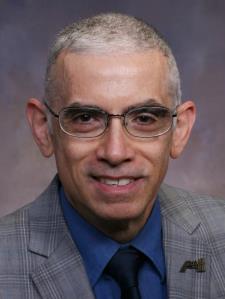 Arturo O. answered • 01/15/18
Experienced Physics Teacher for Physics Tutoring
M = mass of earth (look it up)
G = universal constant of gravitation (look it up)
m = mass of satellite (given)
r = radius of orbit (given)
The force and the acceleration are centripetal, and they both point from the position of the satellite toward the center of the earth. The gravitational force of the earth on the satellite is providing the centripetal force.
GMm/r2 = mac ⇒
ac = GM/r2
Plug in the numbers in appropriate units. Once you have ac, get the speed using
ac = v2/r ⇒
v = √(rac)
Plug in the numbers. You can also find v using
v2/r = GM/r2 ⇒
v = √(GM/r)
Note the answers do not depend on the mass of the satellite.