Chalyce H.
asked • 08/13/14
An investor wants to analyze the earnings of a mutual fund account. 4 years ago the value ofthe account was $22,000
and it is now worth $27,500 (no additional deposits were made). if the account is compared to a bank account paying interest that is compounded continuously, what interest rate would the bank account have to pay to match the mutual fund accounts earnings?
Round the answer to the nearest hundredth of a percent.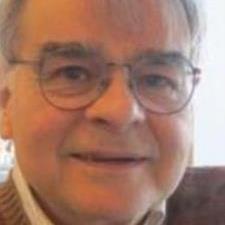 Michael F. answered • 08/14/14
Mathematics Tutor
A=Bert for continuous compounding
A=27500, B=22000, t=4
lnA=lnB+rt
r=(1/t)ln(A/B)=(1/4)ln(275/220)=0.055785888
Still looking for help? Get the right answer, fast.
OR
Find an Online Tutor Now
Choose an expert and meet online. No packages or subscriptions, pay only for the time you need.
---