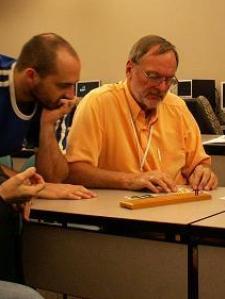 Kenneth S. answered • 12/01/17
Expert Help in Algebra/Trig/(Pre)calculus to Guarantee Success in 2018
Zero is a number; it is precisely one point on the Real numberline.
Infinity is NOT a specific number, but a concept of a value that could never be attained by a number (when moving toward the right on the numberline).
The idea of "nothing never ending" is a semantic tangle, not mathematics.