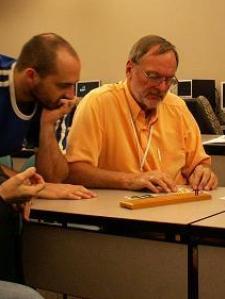 Kenneth S. answered • 10/08/17
Expert Help in Algebra/Trig/(Pre)calculus to Guarantee Success in 2018
The points are presented as ordered pairs--that's the standard way of doing so.
You will get the equation of the line through those points by first calculating slope m (using the two given points) and then substituting m and one point (either one) into the equation called Point Slope form.
Then you will use your algebra skills to put the equation into standard form Ax+By = C, where A,B,C are all integers.