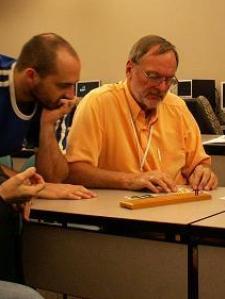 Kenneth S. answered • 08/27/17
Expert Help in Algebra/Trig/(Pre)calculus to Guarantee Success in 2018
make a little sketch/diagram; boat is heading from a low point on paper upward but also a bit to the right, i.e. 48 degrees east of the due north.
make a right triangle with a vertical (due North) side called y, a due east leg (length x), and whose hypotenuse (80 KM) is the actual boat path.
using simple trigonometry, you find that sin 48 = 8/80. solve for x, your answer (the due east
vector component's magnitude)
. Be sure that your calculator is in degree mode.