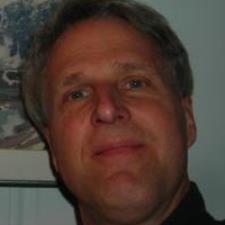 Stanton D. answered • 04/28/14
Tutor to Pique Your Sciences Interest
Tanya,
Here's another thought, to add to Jamal's:
It looks to me as if your teacher *may* be trying to get you to re-organize that "7k:3w" ratio, by pulling the 7 and 3 out front, so that you would get 7k:3w = (7/3) x (k:w) or (7/3) x (k/w). That's just my guess.
If you are furnished values for k and w, of course, you can just plug in and solve, so for example if k=20 and w=3, then 7k:3w = (7x20)/(3x3) = 140/9 = 15 5/9 . But ratios also apply when the two things you are comparing aren't numbers; for example, they might be apples and oranges. Then you can better imagine doing what Jamal suggests. So if you have 7 apples and 3 oranges, how would you split up the apples *so as to have the same amount of apple for each orange*? You would cut the apples and put (7/3), or 2 1/3 , apples per orange. The term "ratio" would apply, and would be the same idea, whether you keep the fruit intact, slice and distribute, or make a combined juice drink out of them!
Later on in life, when someone objects "that's like comparing apples to oranges" (when they're objecting to someone else making a comparison of unlike things), just remember, you already did that, it was a ratio!
By the way, there's a fancy name for the property of arithmetic operations you are using when you do that 7k:3w = (7/3)x(k/w) switch, it's "the commutative property of multiplication" and you are applying it to go from an expression of the form:
(a x b)
-------
(c x d)
to
(b x a)
--------
(c x d)
and then regrouping to:
(b/c) x (a/d)
(essentially!).
Hope this helps you.
P.S. If you want to keep some of the feeling of those variable letters k and w, there's always kiwifruit and watermelons!
-- S.